NAKITA
04 >1990 to JUNE 10 2010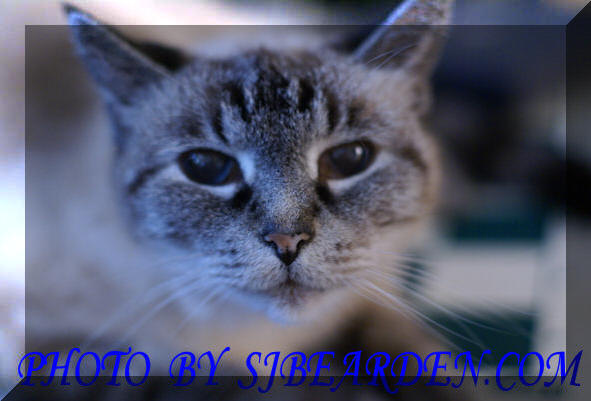 NAKITA MAY 2009
AT MARKET STREET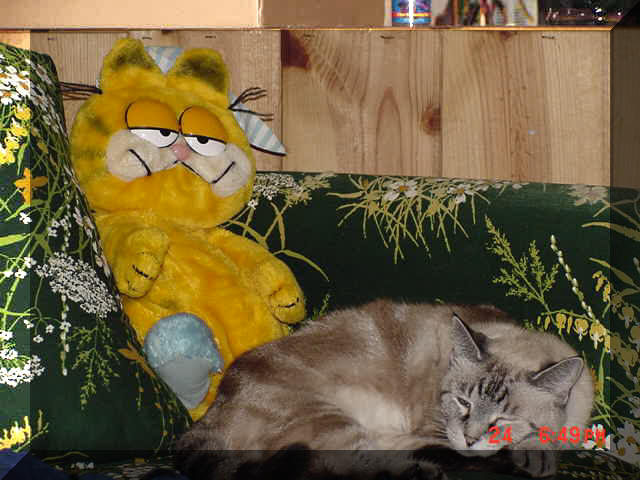 NAKITA WAS BORN APRIL 1990
This picture was taken AUG, 24 2003
She was the first decision I made as soon as I left my wife #2.
I FELT the need to have some thing to care for
She had 3 litters
She was bitten by a snake on her tail
THE MOST RESET PHOTO IS on THE next PAGE.
Cat Woman
A Tale I like
A Tale from Greece
There was once a man who had a beautiful cat. She was so loving that one day he wished out loud, "Dear Cat, if you were only a woman, I'd marry you!"
Aphrodite, the goddess of love, heard his wish and changed the cat into a beautiful woman. The man and the cat woman were married and lived quite happily together until one night . . .
The beautiful woman was sitting on her bed and into the room came a mouse. She crouched on her hands and knees, pounced on the mouse, and began to eat it, much to her husband's alarm!
Aphrodite looked down from the clouds and, seeing this, turned the woman back into a cat. Aphrodite chuckled, "I can change the outer appearance of a creature, but to truly make a difference, I guess I must change its inner character first!"
Aphrodite
In Greek mythology, Aphrodite is the goddess of love, beauty and sexual rapture. According to Hesiod, she was born when Uranus (the father of the gods) was castrated by his son Cronus. Cronus threw the severed genitals into the ocean which began to churn and foam about them. From the aphros ("sea foam") arose Aphrodite, and the sea carried her to either Cyprus or Cythera. Hence she is often referred to as Kypris and Cytherea. Homer calls her a daughter of Zeus and Dione.
After her birth, Zeus was afraid that the gods would fight over Aphrodite's hand in marriage so he married her off to the smith god Hephaestus, the steadiest of the gods. He could hardly believe his good luck and used all his skills to make the most lavish jewels for her. He made her a girdle of finely wrought gold and wove magic into the filigree work. That was not very wise of him, for when she wore her magic girdle no one could resist her, and she was all too irresistible already. She loved gaiety and glamour and was not at all pleased at being the wife of sooty, hard-working Hephaestus.
Aphrodite loved and was loved by many gods and mortals. Among her mortal lovers, the most famous was perhaps Adonis. Some of her sons are Eros, Anteros, Hymenaios and Aeneas (with her Trojan lover Anchises). She is accompanied by the Graces.
Her festival is the Aphrodisiac which was celebrated in various centers of Greece and especially in Athens and Corinth. Her priestesses were not prostitutes but women who represented the goddess and sexual intercourse with them was considered just one of the methods of worship. Aphrodite was originally an old-Asian goddess, similar to the Mesopotamian Ishtar and the Syro-Palestinian goddess Ashtart. Her attributes are a.o. the dolphin, the dove, the swan, the pomegranate and the lime tree.
In Roman mythology Venus is the goddess of love and beauty and Cupid is love's messenger.
NAKITA SWIMMING IN GALVESTON TEXAS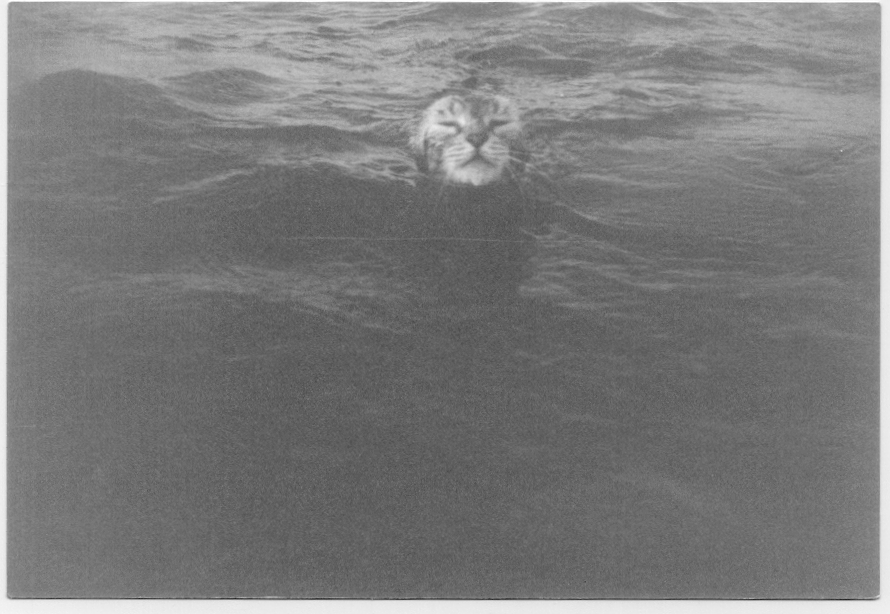 I HAVE HAD LOTS OF PETS, DOG'S , BIRDS, CHICKEN'S (8) FISH , TURTLES
MY CAT IS NOT A HOBBY SHE IS THE ONLY LOYAL FEMALE I KNOW FROM MY LITTLE WINDOW OF LIFE...
RIP
Copyright: All photos on this web sight are copyright © By Scott J Bearden. I own the copyright of all the pictures and the Intellectual Property. No portion of this website or its contents may be distributed or reproduced in any form or by any means without the express written permission of Scott J Bearden No printing or copying or reuse on any other web page. an acknowledgement and/or link to this page would be nice. Please contact me about commercial use of the photos.
NEW SERVER ON LINE OCT-10-2007 DELL P/E 840
Copyright © 2000 - 2011