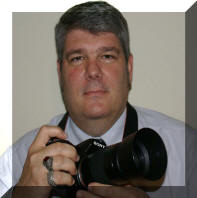 BIENVENIDOS
"The Heart that Truly Loves Never Forgets" - Proverb
ABOUT This WEB Site 8.5 YEARS ON THE WEB !!!
WELCOME TO THIS WEB SITE
Professional Family Hobbies BUY ENERGY FROM ME
CONSTANTLY

scottb@sjbearden.com
Copyright: All photos on this web sight are copyright © By Scott J Bearden. I own the copyright of all the pictures and the Intellectual Property. No portion of this website or its contents may be distributed or reproduced in any form or by any means without the express written permission of Scott J Bearden No printing or copying or reuse on any other web page. an acknowledgement and/or link to this page would be nice. Please contact me about commercial use of the photos.
NEW SERVER ON LINE OCT-10-2007 DELL P/E 840/OFF LINE 6-2010::
ON LINE WITH ( GODADDY ) 4-2011
RELOAD 18.2 GB 5-2012. E-MAIL ME IF YOU FIND BROKEN LINK PLEASE.
OVER 215818944 VIEWS FROM 10 - 2002
Copyright © 2000 - 2063
07/23/2012 10:40 AM -0500