EXPLORE OVER 34.6 GB on my site
This web site was first built and put out their only to be destroyed by hackers, my first web site was a few photos and even fewer words it was on my own web server IIS 3>4 I DO NOT REMEMBER NOW.
Both individual, personal web sites and personal social networking accounts give the user a personally customized Web presence. In the 21st century most casual internet users join free social networking services such as, or to serve many of the same purposes as a personal webpage without having to study web design. Yet that prerequisite in many cases does not exist, where the Web hosting service provides more help and simple solutions to Web page creation. Social network's prefabricated "black box" structures are much simpler to begin using and navigating, but impose limitations to formatting, amount of content, type of content, etc. For example, most social networks have rules regarding casual users uploading audio files to their account. Furthermore these companies intentionally retain the specific service's look and feel and identity of each user personal account within that corporate social network. The emphasis there is on being part of a branded "network," not on the "personal," or the individual. Thus, these accounts are not normally thought of as (personal) web sites or home pages. Below the link as to my why and how ,what is my brand.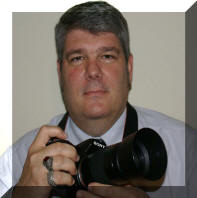 BIENVENIDOS
WELCOME
"The Heart that Truly Loves Never Forgets" - Proverb
My most up to date resume click below.
Link below canvas Photo Art for SALE.
Texas Bluebonnets Canvas Prints
CONSTANTLY

830 385-5244
Copyright: All photos on this web sight are copyright © By Scott j Bearden.
I own the copyright of all the pictures and the Intellectual Property. No portion of this website
or its contents may be distributed or reproduced in any form or by any means without
the express written permission of Scott J Bearden.
No printing or copying or reuse on any other web page.
An acknowledgement and/or link to this page would be nice.
Please contact me about commercial use of the photos.
Copyright © 2000 - 2064