WELCOME TO
SJB PHOTOGRAPHY
10 + YEARS
My resume click below
81 LINKS TO EVENTS BELOW
PHOTO ART PRINTS For SALE 830 385-5244
Buy On Paper or Canvas
E-mail me what you want !
Texas Bluebonnets Canvas Prints
Celebrate Life 2014 FUNDRAISING BANQUET Highland lakes Pregancy Resource Center
8Th Annual GENE GREEN JOB FAIR
NADIA ALI @ STEREO LIVE HOUSTON
Obviously you can't comment on every photo you see, but when a photo stands out to you,
makes you think "wow!", or makes you wonder how it was done,
then it's only fair to let the photographer know.
They have moved you with their work, so you really owe it to them to return the favour.
And if you've been moved, then you should have something to say.
Don't feel like you're unable to express yourself in words, just think about it and write what comes to you.
What feature of the photo did you like most and why?
What emotion did the photo stir in you?
Did the photo remind you of something cool?
Is the subject dear to you?
Is the photo controversial, or does it get you worked up?
If you get stuck, use a thesaurus, seriously!
CONSTANTLY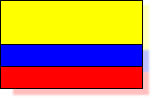 MAYOR'S CHRISTMAS TREE LIGHTING 2009
PRESS BOX DOWN TOWN (H)
I ROCK FEST 10 2 2009
COLOMBIAN FEST 2009
RELIANT STADIUM RODEO
HOUSTON CLUB PHOTOS 2003 > 2007
RED CAT JAZZ CAFE FASHION SHOW
AMBASSADORS INTERNATIONAL
THE GATHERING OF EAGLES
Texas Salsa Open @ MELODY CLUB
BORDERS BOOKS KARINA SMIRNOFF
MARCHA DE PAZ
HOUSTON CENTER FOR PHOTOGRAPHY
CONSTANTLY

830 385-5244
Copyright: All photos on this web sight are copyright © By Scott j Bearden.
I own the copyright of all the pictures and the Intellectual Property. No portion of this website
or its contents may be distributed or reproduced in any form or by any means without
the express written permission of Scott J Bearden.
No printing or copying or reuse on any other web page.
An acknowledgement and/or link to this page would be nice.
Please contact me about commercial use of the photos.
Copyright © 2000 - 2064